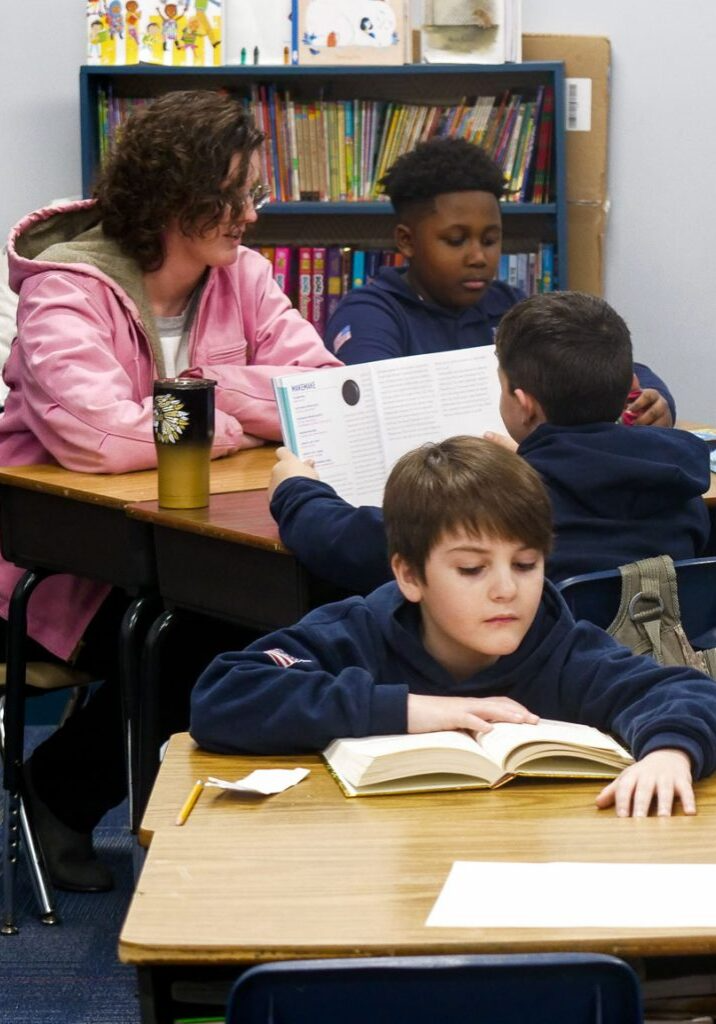 Did you know that in January 2023, Cherokee Charter Academy was named a "School of Distinction" for outperforming the local traditional public schools in Cherokee County? Would you be interested in joining our team of teachers who have the freedom and autonomy of teaching a rigorous curriculum in a supportive environment? Before you sign a contract to teach next school year, contact us for a visit or have a conversation with one of our administrators.
Come join us in our fourth school year as we continue to grow and develop our award-winning public charter school with high academic and behavior expectations. We at Cherokee Charter Academy are committed to developing the next generation of American citizens with the skills to be critical thinkers and have the character traits to excel. We are adding one grade level per year and will be serving students in 4K through 8th grade next school year. In the near future, we will also be applying for expansion of our charter to serve students in high school beginning in the 23-24 school year.
We are looking for talented individuals who build productive relationships and can grow all students to academic excellence. We have a competitive benefits package including the South Carolina PEBA benefits offered along with up to a 4% matching 401K retirement plan. Spaces are limited, so apply to join our team today!
In order to apply for any position at CCA, please review the job descriptions listed below. Next, please send a cover letter, resume, and three professional references to our school director.
Physical Education Teacher